With a look book that's generally considered to be the last word in British bridal elegance, Amanda Wakeley (OBE, if you don't mind) is renowned for her fashion finesse (not to mention after-dark attire, if Beyoncé's recent Vegas clubwear and Florence & the Machine's choice of performance get-up, below right, are anything to go by).
Since we at Planet Smith already worship at the altar of Amanda and recently picked the design diva's brains for her weekend packing guide, we thought we'd delve further and uncover a few of her travel secrets for you.
We managed to catch the ever-busy Amanda in a tiny window in her hectic schedule, somewhere between judging the Scottish Fashion Awards, designing her S/S 11 collection and launching the new Amanda Wakeley online wedding planner, a tool to help stylish brides plan their big day.
••••••••••••••••••••••
What first inspired you to become a designer?
I have made clothes ever since I was a little girl… it's something I've always done intuitively.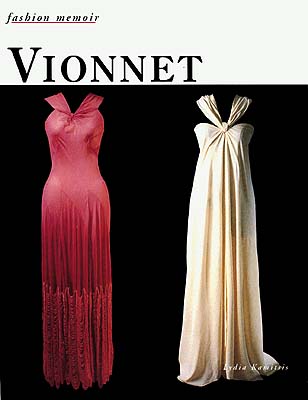 Which other designers or artists do you admire?
I love the work of both Madame Grès and Vionnet: women designing for women in the most innately feminine way. In terms of artists, I adore Rothko on the one hand; Tracey Emin is a friend, and I love some of her works, particularly one of the pieces in this year's Summer Exhibition – the one that says 'I love you but sometimes I don't think'. I have also always enjoyed collecting black and white photography, and would love to own one of the large-scale Peter Beards.
I can see how Alix Grès' beautiful drapery would be an influence – your A/W 2010 collection features luxe textural contrasts,
and plays with the juxtaposition of structured tailoring and flowing or draped silhouettes (that hooded leather minidress is to die for, and the ribbon-trimmed ruched jersey dresses were gorgeous); what's on your mood board for Spring/Summer 2011?
Wow… you have done your research! Spring 2011 is still under wraps, but let's just say there are tribal undertones…
Did you ever think you would one day be receiving an OBE for services to the British fashion industry and for your charitable work for Fashion Targets Breast Cancer?
I'd never even thought about it! But it was a huge honour to be recognised after 20 years in the industry – I am passionate about Fashion Targets Breast Cancer and Breakthrough… It is humbling to visit the research centre and see the enormous progress they are making there.
If you could dress any woman in the world, past or present, who would it be and why?
I think Fergie (of the Black Eyed Peas) has an incredible look: she is sexy, strong, and has an amazing body… I'd love to see her in any of the A/W collection.
Where's your favourite winter destination?
Hugh and I love skiing – our last trip was to Le Sérac and Crans Montana in Switzerland, with its 3,000m glacier Plaine Morte.
Tell us about your corner of the world: where do you live and what do you love most about it?
During the week, we are based in central London, which is fantastically convenient, but we both love to get out of London religiously at the weekend.
What's the first thing you would show a new visitor/first place you'd take them?
If they haven't been to London before, probably the London Eye to give them some perspective on this amazing city. Then I love the Tower of London: it's steeped in centuries of history.
You mention in your recent Style Monitor packing tips post for us that you always take a butter-soft Hermès Lindy when you go for countryside weekend breaks. Describe your ideal UK weekend away – what's your favourite place to stay, what do you do when you're there?
We have a lovely house on the South coast and we disappear there often at weekends for fresh air and local food. A perfect country weekend would tend to involve crashing in front of the fire on Friday night; and then a leisurely breakfast with all the papers on the terrace on Saturday morning, with freshly squeezed orange juice, Aga toast and my mother's Seville marmalade – catching the odd glimpse of the deer – followed by a run down to the river with Lola. We can hear her dive in when we are still 50 metres away! The rest of the weekend would be a combination of exercise, relaxation and work – plus and a huge Sunday roast, preferably with time to kip it off…
In a perfect world, who would be your ideal travel companion (aside from your labrador, Lola, of course)?
My partner Hugh – he's my soulmate and best friend (Lola loves to use her passport too, though!)
What's the first thing you check out when you've checked into a hotel? Are you a bathroom-product addict or a minibar fetishist? Or do you dump your bags and head straight out?
Its the bathroom for me (and Hugh, actually!). We love the Georges V in Paris which has all the Bulgari products… mmmm.
You should have a peek at the Bulgari Hotel in Milan then, or maybe even the Hazelton Hotel in Toronto, which made it onto our last hotel bathrooms top 10 for its lavish granite-lined, Bulgari-stocked shower rooms. Where's next on your holiday wish-list?
I am dying to go to Antarctica: the awesome, silent beauty must be totally surreal when you're coming off the back of the crazy lives we lead. I would also love to spend some more time in the Far East – Vietnam, Cambodia – but I'd also love to see Nepal as well as more of India (which I adore). Oh God, give me more time! Not forgetting Namibia… The list goes on!
Do you have any hotel hates?
I detest rooms that smell of smoke. And bathrooms that have those ridiculous hairdryers with no power…
We'll have to send you a copy of our new South-East Asia guidebook when it comes out later this year; we've found some lovely boutique hotels in Vietnam and Cambodia, including in Hoi An, Hanoi, Kep and Siem Reap. Most of them have fantastic bathrooms (like this open-air stunner at the Six Senses Ninh Van Bay in Nha Trang). And none of them has those rubbish hairdryers! The hose is never long enough, either… I think you'd like laid-back, romantic retreat Knai Bang Chatt in Kep, too.
Speaking of romance: where's the most romantic thing you've done with a partner?
One would have to be sailing into Sunion Bay in Greece at sunset with the Temple of Poseidon perched on the hill top, and watching the sun disappear into the ocean… Magical.
•••••••••••
Have a peek at Amanda's brand new wedding planner, a fantastic tool to help the discerning bride plan her perfect wedding online. Need location inspiration? Try the Mr & Mrs Smith boutique hotel weddings and honeymoons search, featuring our selection of stylish wedding venues and honeymoon hotspots around the world.